LET'S ALL GROW HEALTHIER TOGETHER.
The Dr. James P. Goetz Health Center in Brockport, NY
Founded in 1823, the village of Brockport in Monroe County is home to the State University of New York (SUNY) at Brockport and sits on the Erie Canal. Opened in 1975, the Brockport office is one of our first health centers, and it has expanded many times to offer more services as our community has grown. Our building is dedicated to our former Chief of Pediatrics, Dr. James P. Goetz, who still practices here, in honor of his longtime commitment to his patients. 
In 2012, the Brockport health center location became a Patient-Centered Medical Home (PCMH) which means patients can count on high-quality health care delivered with an emphasis on care coordination and communication.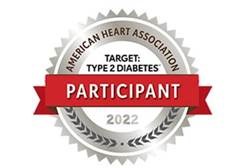 The American Heart Association (AHA) recognized the Brockport Health Center for earning Silver level recognition as part of the 2022 Check. Change. Control. Cholesterol™ Recognition Program! The Center has shown improvement in the quality of care for its patients through awareness, detection and management of type 2 diabetes and cardiovascular risk factors.
SERVICES
Primary Care | Pediatric Care | Dental Care | Vision Care | Behavioral Health
Oak Orchard Health
300 West Avenue
Brockport, NY 14420
Tel: (585) 637-3905
Fax: (585) 637-2375
After Hours
585-258-3386
HOURS

Medical
Monday-Thursday: 8:00am-8:00pm
Friday: 8:00am-5:00pm
Saturday: 8:00am-12noon
Dental
Monday: 8:00am-5:00pm
Tuesday: 8:00am-6:00pm
Wednesday: 8:00am-6:00pm
Thursday: 8:00am-5:00pm
Friday: 8:00am-5:00pm
Vision
Monday: 8:00am-5:00pm
Tuesday: 8:00am-7:00pm
Wednesday-Thursday: 8:00am-8:00pm
Friday: 8:00am-5:00pm
Behavioral Health
Monday-Friday: 9:00am-4:00pm
limited evening hours available
Meet the Oak Orchard providers in Brockport.
At Oak Orchard Health, our team is dedicated to patient-centered health. It all springs from our values:  excellence, equity, respect, dignity, diversity, and inclusion.
Kayleigh Punch, MD MPH Dr. Punch is an adult Internal Medicine doctor focused on primary and preventative care. She finds working with underserved populations, and people from a mix of different backgrounds to be especially rewarding, and especially enjoys the long...
Erika Pozzuolo, LMHC, Maternal/Child Health Therapist Lead
Hayley Mandel, LMHC, Behavioral Health Therapist
Kaitlyn Hamilton, LMHC, Maternal/Child Health Therapist
Marissa Douglas, LMHC, Behavioral Health Care Manager Lead
Paul Wencek, LMSW, Behavioral Health
Robin Govanlu, LMHC, LAC, LPC
Valerie Mostyn, LMSW, Behavioral Health
  Dr. David Tinkelman, Pediatrician Dr. David Tinkelman, a board-certified pediatrician for 30 years, joined Oak Orchard Health at its Brockport location in March, 2021. "Oak Orchard Health was my first and only choice. I know I can continue to provide my patients the...
Kelsey Izzo, MD, Pediatrician
James Goetz, MD, MPH, Pediatrician
Danielle Renodin-Mead, DO, Pediatrician, Chief Medical Officer Hailing from a small town in the foothills of the Adirondack Mountains, Dr. Mead is no stranger to rural life. In fact, she is pleased to be practicing pediatric medicine with her "kind of people" here in...