LET'S GROW HEALTHIER TOGETHER.
Oak Orchard Health in Warsaw
Our Warsaw health center location opened in 2013 in this Wyoming County town 37 miles southeast of Buffalo and 37 miles southwest of Rochester. Oatka Creek flows northward through the Wyoming Valley in the town. U.S. Route 20A crosses the town.
At Oak Orchard Health, our team is dedicated to patient-centered health. It all springs from our values: excellence, equity, respect, dignity, diversity, and inclusion.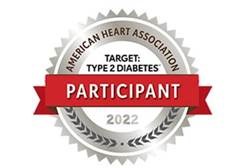 The American Heart Association (AHA) recognized the Warsaw Health Center for earning Silver level recognition as part of the 2022 Check. Change. Control. Cholesterol™ Recognition Program! The Center has shown improvement in the quality of care for its patients through awareness, detection and management of type 2 diabetes and cardiovascular risk factors.
SERVICES
Primary Care | Pediatric Care | Dental Care | Behavioral Health
Oak Orchard Health
81 South Main Street
Warsaw, NY 14569
Tel: (585) 228-1195
Toll Free: (855) 351-9576
Fax: (585) 637-2375
HOURS
Medical
Monday:  8:00 a.m. – 7:00 pm
Tuesday, Wednesday, and Friday: 8:00am – 5:00pm
Thursday: 8:00am – 8:00pm
Dental
Monday: 8:00am-6:00 pm
Tuesday, Wednesday, Thursday: 8:00am-5:00pm
Behavioral Health
Monday: 8:00 am – 6:30 pm
Tuesday: 8:00 am – 5:00 pm
Wednesday: 8:00 am – 4:30 pm
Thursday: 8:00 am – 7:30 pm
After Hours
585-258-3386
Meet the Oak Orchard providers in Warsaw.
  Margaret Wright, PA Margaret (Meg) Wright, PA-C, has joined the Oak Orchard Warsaw office (Family Practice Department) after working in pediatrics for many years. She says "I just like kids! And their parents. I like watching kids grow up and seeing them learn about...
Mary Richards, FNP, Warsaw office Mary Richards is committed to family medicine and her community. With 25 years of experience, Mary Richards, FNP, joined Oak Orchard Health (OOH) in Warsaw. While working as a Registered Nurse at a local community hospital she often...
Maria E. Adams, MD, Pediatric Care
Rachel Nozzi, DDS Dr. Nozzi joined the Oak Orchard team in 2015, and provides dental treatment at several of our locations. In 2017, Dr. Nozzi became the Chief Dental Officer for Oak Orchard Health. She graduated Magna Cum Laude from both the State University of New...
Shirley Wright, LCSW-R, Behavioral Health Clinical Supervisor