LET'S GROW HEALTHIER TOGETHER.
Oak Orchard Health in Alexander
Our Alexander office opened in 2002 as part of Pembroke Family Medicine and in 2020 joined the Oak Orchard Health family. This enables us to expand our services from primary care to include vision, dental, behavioral health, and patient engagement.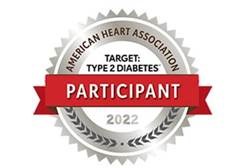 The American Heart Association (AHA) recognized the Alexander Health Center for earning Silver level recognition as part of the 2022 Check. Change. Control. Cholesterol™ Recognition Program! The Center has shown improvement in the quality of care for its patients through awareness, detection and management of type 2 diabetes and cardiovascular risk factors.
Alexander New York is located in Genesee County, the town and village of Alexander are both named after early settler Alexander Rea, who purchased the land and founded the village in 1802. The town was incorporated in 1812, and the Town Hall is in the former Alexander Classical School, listed on the National Register of Historic Places. Oak Orchard Health is a mile from the Town Hall at 3384 Church Street. 
SERVICES
Primary Care  | Behavioral Health

Alexander Health Center
3384 Church Street
Alexander, NY 14005
Tel: (585) 599-6446
Fax: (585) 599-3166
HOURS
Monday:  8:00 AM to 6:00 PM
Tuesday:  8:00 AM to 5:00 PM
Wednesday:  8:00 AM to 5:00 PM
Thursday:  8:00 AM to 5:00 PM
Friday:  8:00 AM to 4:30 PM
WEEKEND HOURS
Office hours are available most Saturdays between 9:00 AM and 1:00 PM, though the three OOH Genesee County locations vary each week. Call (585) 599-6446 to find out which locations are open.
AFTER HOURS
Tel: (585) 258-3386
Meet the Oak Orchard providers in Alexander.
Renee Robbins-Yonkin, FNP-BC
Matthew Fernaays, MD, PHD
No Results Found
The page you requested could not be found. Try refining your search, or use the navigation above to locate the post.