See what friendly, professional service means.
The highly trained staff at Oak Orchard Health has experience with both children and adults, including people who have special needs. Vision care patients get respectful service in a comfortable atmosphere. We accept patients ages four and up.
VISION CARE SERVICES
Comprehensive eye examinations
Visual fields
Fundus photos
Glaucoma co-management
Contact lens fittings
Eye disease diagnosis and co-management
Diabetic and hypertensive eye exams
EYEWEAR
Fitting and dispensing of adult and children's eyewear
Dress, safety, occupational, sun, and sports eyewear available
Extensive frame and lens selection available
We fill outside eye doctors' spectacles and contact lens prescriptions too. Please call for a quote.
SCHEDULE AN APPOINTMENT
Brockport:
300 West Avenue
Brockport, NY 14420
(585) 637-0240
Primary Care

Get complete team-based health care that promotes wellness and prevention by encouraging and supporting you in your efforts.
Vision Care

Visit our friendly, well-trained staff, experienced with children, adults, and people with special needs. We accept patients ages three and up!
Pediatric Care

Our team wants to support the health and vitality of infant, child, and teen patients. And we can provide patients and their parents with high-quality services during evening hours.
Behavioral Health

Our team has licensed psychologists, social workers, and mental health counselors who can help adult, child, and teen patients with problems like depression, anxiety, stress, addiction, and post-traumatic stress disorder.
Dental Care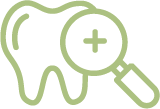 We offer dental care to children and adults at our Warsaw, Brockport, and Hornell locations, as well as on our Mobile Dental Unit. We focus on preventing dental disease by educating patients. And we can also restore and enhance the natural beauty of your smile.
Diabetic Education and Nutrition Counseling

Get one-on-one support, education, and self-management skills to live your healthiest life through our program, recognized by the American Association of Diabetes Educators.
Patient Engagement Services

Sometimes issues like lack of food or housing, unemployment, or language barriers affect patients' health. Our Patient Engagement team can connect you to the resources you need to get the health care you deserve.
Agricultural Workers

We're here for agricultural workers who often face problems getting high-quality health care. Some lack transportation. Some are coping with language barriers. And many can't afford to miss work for fear of losing their jobs. Oak Orchard offers a range of specialty services to help patients find their way through the health system with more comfort and less stress.
WIC Program

The Oak Orchard Health WIC Program provides eligible families with breastfeeding support, nutrition counseling, health education, health care referrals, referrals to other services, and nutritious foods.