LET'S GROW HEALTHIER TOGETHER.
Oak Orchard Health in Batavia
Our Batavia Health Center opened in 2002 as part of Pembroke Family Medicine and in 2020 joined the Oak Orchard Health family. This collaboration enables us to expand our services from primary care to include vision, dental, behavioral health, and patient engagement. At Oak Orchard Health, our team is dedicated to patient-centered health. It all springs from our values: excellence, equity, respect, dignity, and diversity.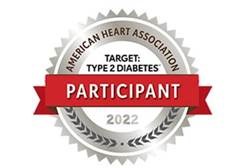 The American Heart Association (AHA) recognized the Batavia Health Center for earning Silver level recognition as part of the 2022 Check. Change. Control. Cholesterol™ Recognition Program! The Center has shown improvement in the quality of care for its patients through awareness, detection and management of type 2 diabetes and cardiovascular risk factors.
SERVICES
Primary Care  | Pediatric Care | Behavioral Health
Batavia Office
319 West Main Street
Batavia, NY 14020
Tel: (585) 599-6446
Fax: (585) 599-3166
AFTER HOURS
Tel: (585) 258-3386
HOURS
Monday:  8:00 AM to 8:00 PM
Tuesday:  8:00 AM to 5:00 PM
Wednesday:  8:00 AM to 8:00 PM
Thursday:  8:00 AM to 5:00 PM
Friday:  8:00 AM to 4:30 PM
WEEKEND HOURS
Office hours are available most Saturdays between 9:00 AM and 1:00 PM, though the three OOH Genesee County locations vary each week. Call (585) 599-6446 to find out which locations are open.
Meet the Oak Orchard providers in Batavia.
  Shelby Rojas, FNP This dedicated clinician has a passion for treating patients with limited access to healthcare and from the Hispanic population. Meet Shelby Rojas, Family Nurse Practitioner, at the OOH Batavia Health Center. Shelby Rojas is a bi-lingual family...
  Mohammandreza Azadfard, MD Board Certified in Family Medicine and Addiction Medicine. Welcome Dr. Mohammadreza Azadfard to the Batavia Health Center. As a specialist in family medicine and sub-specialist in addiction medicine, Dr. Azadfard can address many medical...
Megan Krebs, LMSW, Behavioral Health Provider 
  Lauren Rogers, PA Lauren comes to the Albion and Batavia offices with experience in pediatric medicine caring for children from birth to 18 years of age. Whether it's an urgent illness or wellness exam, Lauren is available. "I love working with families and kids....
  Emily Hein, PNP Her desire to provide healthcare for children and return to her community lead Emily to Oak Orchard Health (OOH). Meet Emily Hein, Pediatric Nurse Practitioner, at the OOH Batavia Health Center. As a teenager, Emily was diagnosed with Type 1 Diabetes...