LET'S GROW HEALTHIER TOGETHER.
Oak Orchard Health in Hornell
Opened in 2015, our health center location in Hornell recently moved to its new home at 7309 Seneca Road North, Suite 112 with full medical, dental and behavioral health services. The providers at this office are a fine example of how we adapt to the unique needs of each community we serve. We're proud to be a member of this small city in Steuben County, on the Canisteo River in the foothills of the Allegheny Mountains.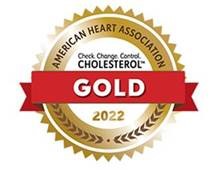 The American Heart Association (AHA) recognized the Hornell Health Center for earning Gold level recognition as part of the 2022 Check. Change. Control. Cholesterol™ Recognition Program! We have achieved gold status in two initiatives that helps keep our patients' Diabetes in check.
SERVICES
Primary Care | Pediatric Care | Dental Care | Behavioral Health 
Oak Orchard Health
7309 Seneca Road North
Suite 112
Hornell, NY 14843
Tel: (607) 590-2424
Fax: (607) 590-2428
After Hours
585-258-3386
HOURS

Medical
Monday: 8:00am-5:30pm
Tuesday- Thursday: 8:00am-8:00pm
Friday: 8:00am-5:00pm
Dental
Monday – Friday: 8:00am-5:00pm
Behavioral Health
Monday – Friday 9:00 am-4:00 pm
Limited Evening Hours
Saturday: 8:00 am-4:30 pm
Meet the Oak Orchard providers in Hornell.
Primary Care
Elaine Burritt, RNP, RPA-C
Kim Hoover, PA
Jennifer Tallman, FNP
Pediatric Care
Uzma Shad Mehr, MD
Pamela Salzmann, DO
Dental Care
Steve Berkowitz, DDS
Behavioral Health Care
Alice L. Joyce, LMHC
Gregory J. Clark, LCSW-R.
Care Managers
Megan Prescott, RN
Joshua Farnham, RN