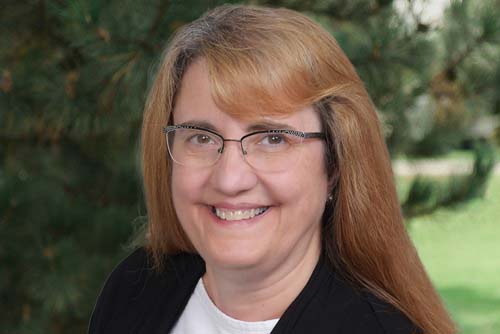 Margaret Wright, PA
Margaret (Meg) Wright, PA-C, has joined the Oak Orchard Warsaw office (Family Practice Department) after working in pediatrics for many years. She says "I just like kids! And their parents. I like watching kids grow up and seeing them learn about their health." Meg also sees adults for acute visits.
Meg graduated from Houghton University and then PA school at Essex in Baltimore, where she received the Outstanding Student award. She also has a Master's degree in Human Services with a counseling concentration. Meg has worked in emergency medicine, urgent care, family practice, and pediatric settings over the 33 years that she has been a certified PA.
As the oldest of seven kids, it was easy for her to be comfortable around kids. While in high school, her mom was the first person to tell her about the physician assistant profession. Later in college, her professors fueled her interest in pediatrics.
Meg believes you need "a detective mindset" to get to the proper medical diagnosis. You must listen carefully to the patient and then present the findings and plan. And then listen some more. 
When she isn't working she spends time at the lake, reads, rides her E-bike, and spends time with her family including her grandkids. She also enjoys sporting events and the occasional concert.
Call for an appointment at (585) 228-1195.