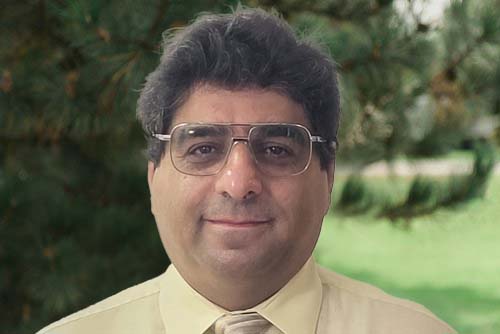 Mohammandreza Azadfard, MD
Board Certified in Family Medicine and Addiction Medicine. Welcome Dr. Mohammadreza Azadfard to the Batavia Health Center.
As a specialist in family medicine and sub-specialist in addiction medicine, Dr. Azadfard can address many medical issues within a family including addictions. Unfortunately, he has seen how drugs or alcohol, can impact families. He is here to help. That's why he chose to be board certified in addiction medicine – to change the lives of his patients. 
Are you looking for a primary care physician? As a family medicine physician, his approach to patient care is to respect them and provide emotional support. "I try to involve my patients and their families in their care plan. I am here to listen to and support them in getting well. If they're in need of mental health services, we have that here too. And with my expertise in addiction medicine, I can help patients."
Dr. Azadfard did his Family Medicine Residency at the Wyoming Valley Family Medicine Program in Wilkes-Barre, PA. His board score was among the top 1% of U.S. family medicine residents. He also did his Addiction Medicine Fellowship at the University of Buffalo in 2011.
He chose to work at Oak Orchard Health so that he could be able to provide primary care services to all. "Community health centers reduce the cost and language barriers. Here we can address both. We also offer mental health and dental services. And with my expertise in addiction medicine, I am able to help patients in the treatment and recovery of addiction."
In his spare time, he spends it with friends and family and loves to read historical books. He is passionate about playing chess and in fact, was the chess champion at his university.