Did you know mental health issues affect 1 in 5 adults?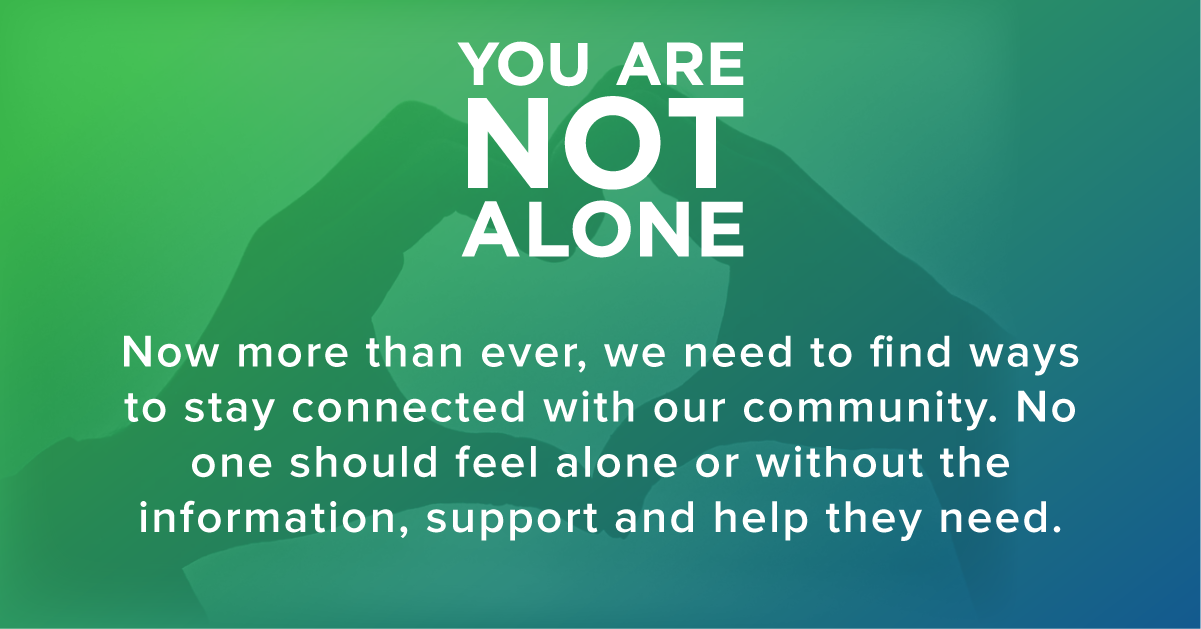 By Robin Govanlu, LMHC, LAC, LPC, Director of Behavioral Health, Oak Orchard Health
This year we have all faced fear, anxiety, and doubt with the ongoing global pandemic. May is Mental Health Awareness Month, and this year we join our voices with NAMI (National Alliance on Mental Illness) and local, state, and federal organizations to share the message, "You Are Not Alone."  The bottom line: Mental health issues are common, affecting 1 in 5 adults and 1 in 6 youth each year.  Oak Orchard Health joins the fight to spread the word that it is okay to not be okay, you are not alone in your struggle, and help is available.
This year has been traumatic.  What is trauma? 
"Trauma is an emotional response to a terrible event like an accident, rape, or natural disaster.  Immediately after the event, shock and denial are typical.  Longer term reactions include unpredictable emotions, flashbacks, strained relationships, and even physical symptoms like headaches or nausea."- American Psychological Association.
If this sounds familiar, it's because we have been exposed to the trauma of an ongoing natural disaster.  We have experienced fear, isolation, anxiety, depression, and grief over the events of this past year. From adapting to working from home, caring for and homeschooling children, as well as coping with significant losses of loved ones, jobs, or opportunities to celebrate milestones, we are under an extensive amount of stress.
There is good news!
Communities coming together is the single greatest asset in disaster recovery (NYS Office of Mental Health).  By coming together, sharing our stories, reducing the stigma around mental health, and supporting one another, we are stronger to face the challenges of this pandemic.
Oak Orchard Health is here to help. Take the first step and give us a call at (585) 637-3905.
We offer integrated behavioral health services to treat the whole person, mind and body.  We have health centers in Monroe, Orleans, Wyoming, Steuben, Allegheny, and Genesee counties, with medical providers, licensed therapists, and Patient Engagement Specialists to provide trauma-informed, equitable-focused services across our organization.   Among the services we offer are:
Individual Counseling for children and adults
Family therapy
Parenting Skills Group
Couples therapy
Psychiatric Medication Management through primary care
Care Management and Coordination Services
Translation services
Support with connection to community resources (housing, insurance, financial assistance, food, clothing)
Health Education
Linkage to higher levels of care and formalized treatment programs if needed