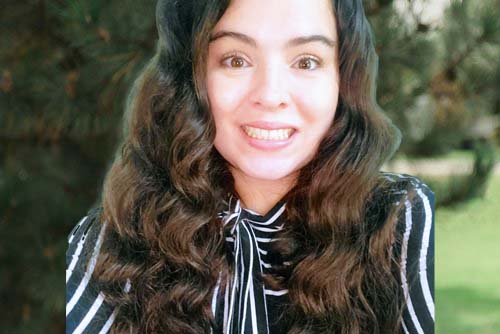 Shelby Rojas, FNP
This dedicated clinician has a passion for treating patients with limited access to healthcare and from the Hispanic population. Meet Shelby Rojas, Family Nurse Practitioner, at the OOH Batavia Health Center.
Shelby Rojas is a bi-lingual family nurse practitioner who is passionate about caring for patients within the local community and from the Hispanic immigrant population who have difficulty getting high-quality health care. She chose Oak Orchard Health so that she could fulfill that need.
"I want to provide a warm and welcoming atmosphere to my patients so that they feel satisfied with their health. I strive to ensure that the patient is always an active participant in their own health decisions, together with my medical expertise and training, to provide the best outcomes possible for my patients," said Shelby.
She received her Master of Science as a Family Nurse Practitioner from The College at Brockport in 2020 along with her BS in Nursing in 2017. She is currently pursuing her doctorate in nursing practice. Shelby worked at the University of Rochester Medical Center at six urgent care centers treating both adult and pediatric emergencies.
Shelby speaks both English and Spanish. In her spare time, she enjoys traveling especially to Disney World and Mexico. She also enjoys spending time with her children and family and values her faith.